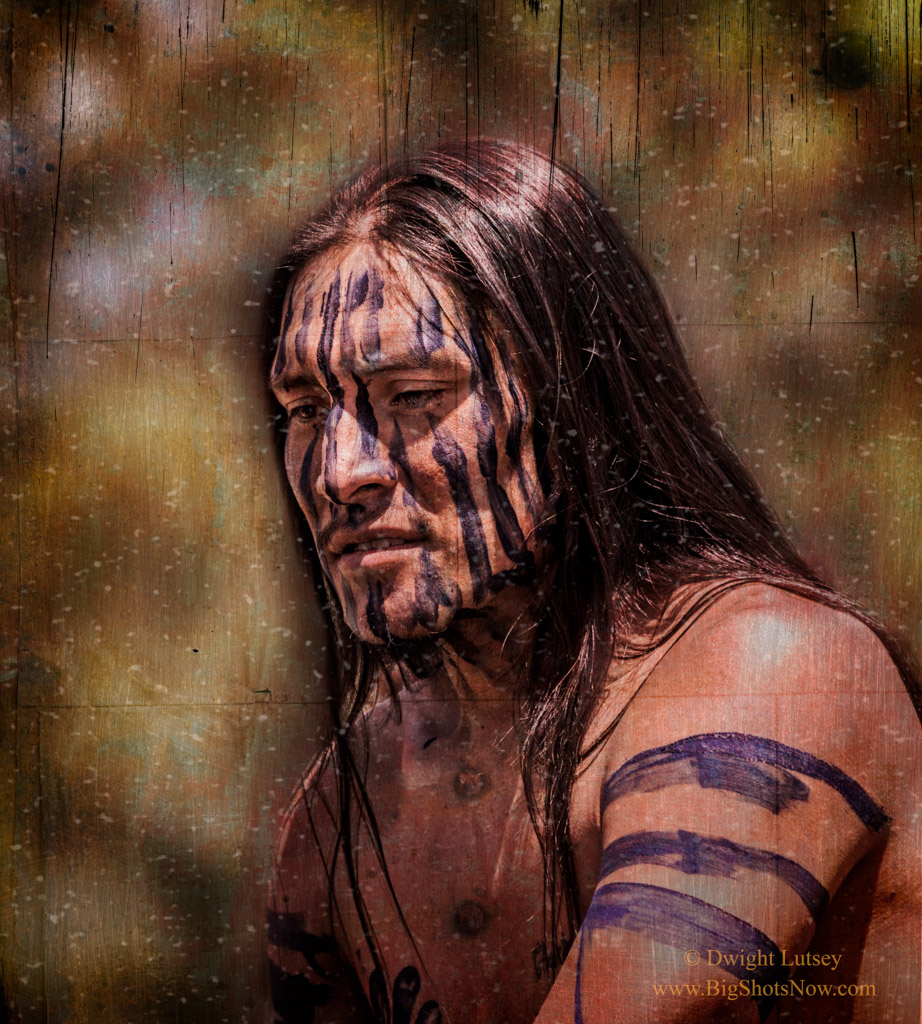 Young men and war. How glorious it is. Sitting around the campfire, hearing the elders talk about battles they had when they were young warriors. Riding out across the prairie with a comrade and speaking of brave deeds you would do if given a chance. Scalps you would take, coup you would count, enemies dying on your lance or from your arrows. The excitement, the stories to bring back to the lodge of your prowess in battle, the admiring glances of the young maidens. All this and more if you can only get into the next fight. How agonizing not to have participated yet and be a respected warrior.
Then it happens. You get your opportunity to wage war with your sworn enemy. In this case it is the blue coats that have been relentlessly entering your land, running off the game, killing anyone they see. They're coming and it will be a big battle, the biggest anyone has ever seen. The biggest in the memory of even the oldest old man in the village. Bigger even than the old mans grandfather could have remembered were you able to ask him. All the tribes are joining together to take part in this exciting, exhilarating, awful, incredible magnificent event. The medicine men have been singing of visions they have had where the Greasy grass is covered with the dead, the women going from body to body making sure no one is alive. Guns, rifles, and pistols laying about for the taking. Reputations made, brave acts to sing about for generations. And you and your friends will play a part. You will  be the relentless, merciless warrior and be victorious in this battle just as you have dreamed of since you  were a child.
And then after a time filled with smoke and war cries, violence and death it is over. The Greasy grass is indeed covered with the dead just as foreseen by the visionaries and the spoils of war have been collected and it's time for feasts and celebrations, and dancing and story telling, and a time to come down from that glorious battle high and look around you for your friends. That's when you find that several of them are not at the celebration and never will be again. They're among the dead laying in the Greasy grass. Killed by the enemy you were victorious over.
Suddenly in the aftermath of what was your greatest adventure you see that those friends that you rode with and boasted with and fought alongside of are no more. They are the same as the enemy now, lifeless and scattered across the land waiting for loved ones to come gather them for preparation to spend eternity in that other world where the dead reside. Songs will be sung about them that will live in the hearts of some for a while but the truth is they are gone forever now and will not share anything with you ever again. This death today is permanent. There will be more conquests and defeats for you to come, very likely more  of the latter than the former but those boyhood friends will not be a part of them. Now you think and mourn, the shine has gone off the day and in reflection you find that there is a high price to pay for glory. Perhaps too high but that's something to think about later. His name tonight is Misses His Friends.