In the spirit of the season and in keep with the thought of giving more this year to clean up some karmic imbalances that are lingering around the old fire pit we here at *The Institute have decided to add a BONUS GIFT item for you to choose. No, no, don't thank us it's our way of saying Thank you for your support during the past year.
Note: This is a repost of one of our Top Ten Gifts for the discerning buyer originally published in December of 2013, a year that will live in infamy. In what has become a half-assed tradition here at The Institute we have been irregularly reposting these now famous gift selections when we remember to do so in a lame attempt to create a Holiday Tradition and mostly because we suddenly realize it's Christmas time and we don't have squat done. It's fun and we don't have to spend the time making new stuff up. Enjoy.
Give the gift that keeps on giving! Unique and exclusively available at *The Institute's own Gift Shop, Catalog, and Screen Door Factory. 
Nature's Best but our Copy! It's our very Own Selection of
POISON DART FROGS !!!
It's that time of year again. You know, when you wrack your brain trying to find that perfect gift for those folks on your indigenous people's list. We've all been through it. You've got those eight or nine people that are always so difficult to buy for. They're in the jungles and backwaters of Guyana or Brazil or even the Amazon. They already have iPhone's, large screen TV's, Sam's club gift cards. You've given those Nike T-shirts and matching flip-flops so many times the recipients look at you with that "Is this best you could do." look and you're ashamed to add one more set to their collection. What to give them that they'll love and make a difference in their lives? We have the answer!
This year give them something they can really use. Poison Dart Frogs! That's right, choose from our great selection of Poison Dart frogs grown in our own highly restricted zoology labs here at *The Institute. We have a fantastic color selection and each frog has been force-fed specially formulated Poison Dart frog chow developed with our friends at Purina. These frogs are as deadly as they come. Those Howler monkeys will never know what hit them, but our friends down there in their snake-infested homes will. See the joy on their faces as it "Rains Howlers!" That's right "Monkeys from the sky!" See the special glow on their faces as they use blowdarts dipped in their very own Poison Dart poison made from the sweat and other gooey secretions on these little frogs bodies. Watch as they build and customize their very own collection of Poison Dart frogs that you sent them. Remember, Give a man a dead Howler monkey and he will eat and perhaps become ill, but teach him how to make his own poison tipped blowgun darts and you will feed him forever.
Choose from the individuals pictured below. Buy just one or get the 3 pack so your gift-tee's can mix and match their own specially customized toxic brew. They won't be able to thank you enough.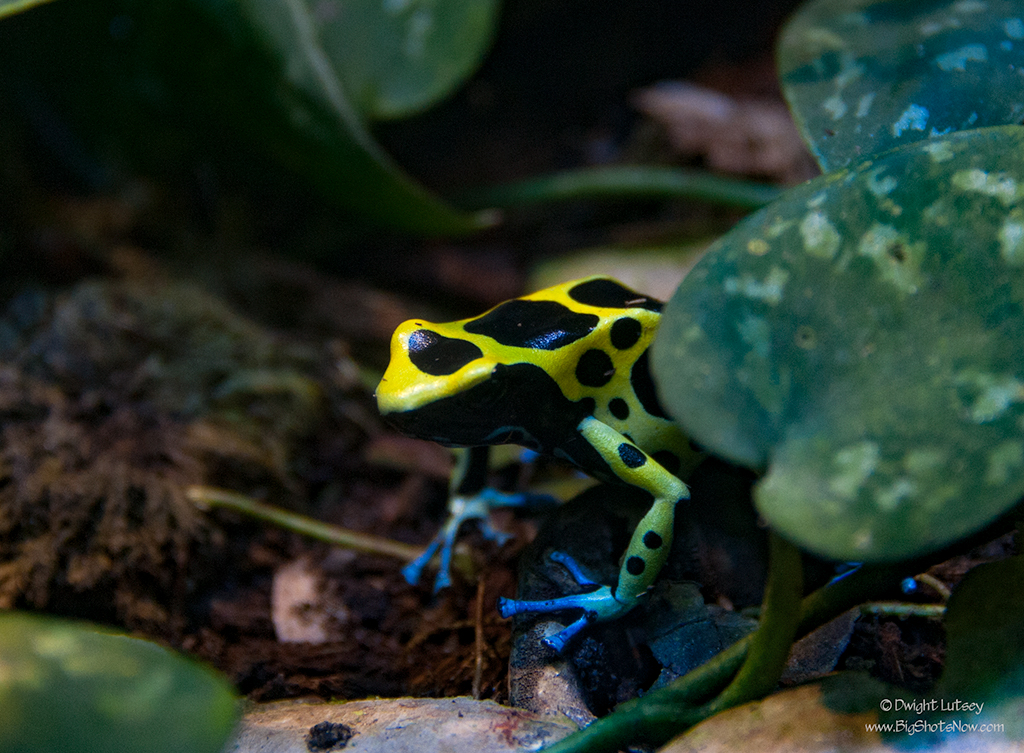 Item #8887PDF11-0-6 Dyeing Poison Dart Frog. Known as "Kill Dat Monkey". Yellow and black with Prussian blue feet. Native to northern South America. Toxicity rating 8.9 on the **HMM scale wgt: 1.73 troy ounces $2300.00 each. Limit 100 to each mailing address.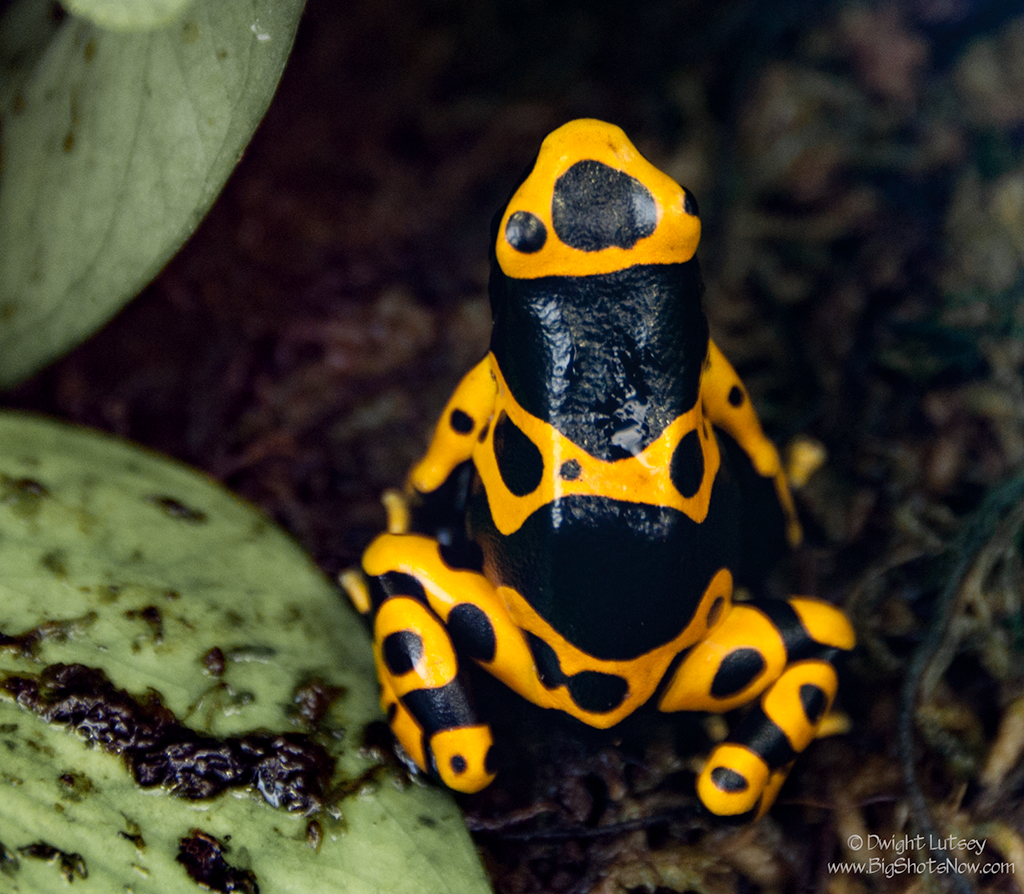 Item #3359PDF27-0-72 Orange Banded Poison Dart frog, Known as "Drop Them Loggers" Black with orange bands. Native to Guyana, South America.  Toxicity rating 11.4 on the HMM scale wgt. 96 troy ounces. This is our largest Poison Dart frog so we can only fit four in a box. $19.00 each limit 60 to each mailing address.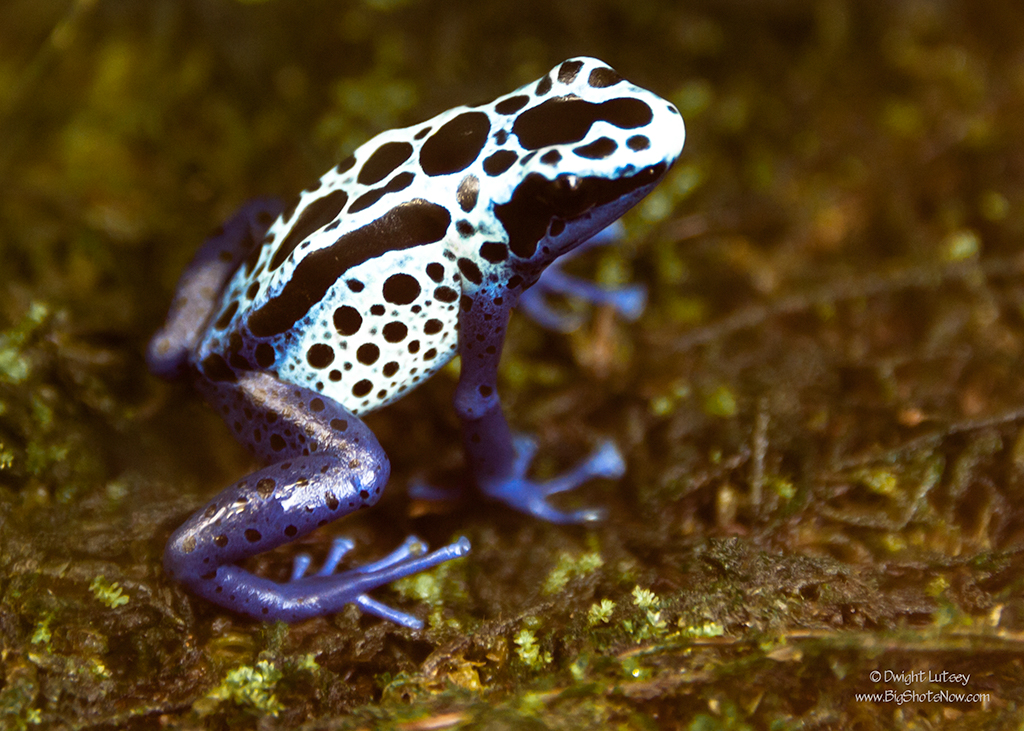 Item #5916PDF03-0-19 Purple, black, white, Poison Dart frog, native to West Hollywood, California, known as Lavender Lovelace for the deep-throated roar it produces right before expelling its poison. Toxicity rating 4.81 on the HMM scale wgt. .062 troy ounces. This is one of our smallest but easiest to use frogs. Due to its low toxicity it is perfect for children just starting out or feeble folks who tend to not know what they're doing most of the time. Will burn the skin severely but it will not cause death if treated promptly. Must be used with adult supervision if purchased for minors. $81.00 each no limit
Note: These Poison Dart frogs are dangerous. Use at your own risk. We at The Institute accept no responsibility for misuse of this product. Children under 16 should have adult supervision. May cause skin cancer if applied to the body. May cause agony and death if ingested. Do not suck on the frogs attempting to "get high", they are not hallucinogenic. Keeps frogs away from food preparation areas. Rinse dead Howler monkeys thoroughly before handling or consuming. Do not store poison in open containers or near fires. Do not rub poison on any part of body to enhance desire. It will have the opposite effect. Keep and read thoroughly all packing and care and feeding instructions for your Poison Dart Frogs. If accidentally swallowed immediately find a clear space to lie down in free of any obstructions so your spasms and contortions will not cause property damage. Do not burn bodies of those killed by Poison Dart frog poison as ingesting the smoke may cause additional fatalities. Enjoy your new Poison Dart Frogs and Happy Holidays.
** HMM (Holy Moley Maynard) a scale developed here at The Institute to measure how fast something dangerous will affect you.
* Note: For those of you unfamiliar with The Institute and what it does, please see the page labeled The Institute on the Menu Bar above. That should explain everything. You shouldn't have one single question remaining regarding The Institute after reading it. None. For those of you favored few who already know about the Institute, Nevermind. Return to your daily activities. Thank you for your support.