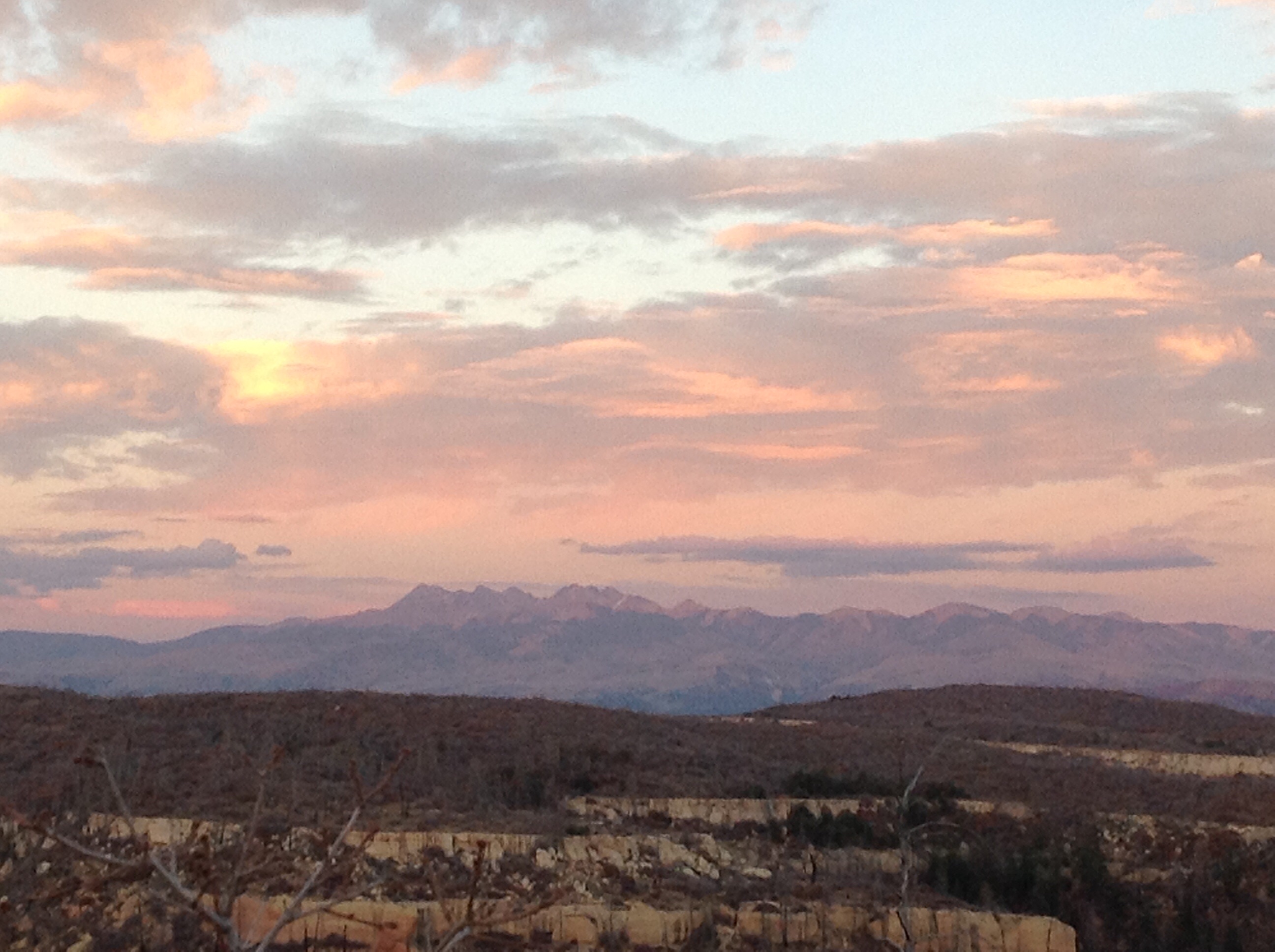 After a long day in Mesa Verde spent following in the ancients' footsteps, going from one major house to another, it was time to go home. Or in this case head the Bokeh Maru down from the tabletop towards the next destination. One to be decided tomorrow after a good nights sleep.
The main houses of Mesa Verde are located on a tabletop Mesa twenty miles from the highway. Drive up a very windy road with all the switchbacks you could possibly want and after gaining over 2000′ from the valley floor to the top you're there. I'll go into the visits inside the various houses at a later date due to time constraints, but right now it's time to go home. It's sunset and as you descend you can look out to the east just like the old ones probably did and watch the mountains across the valley turn purple.
Right now though it's time to watch the road. It's a long way down and no guard rails. More to come.