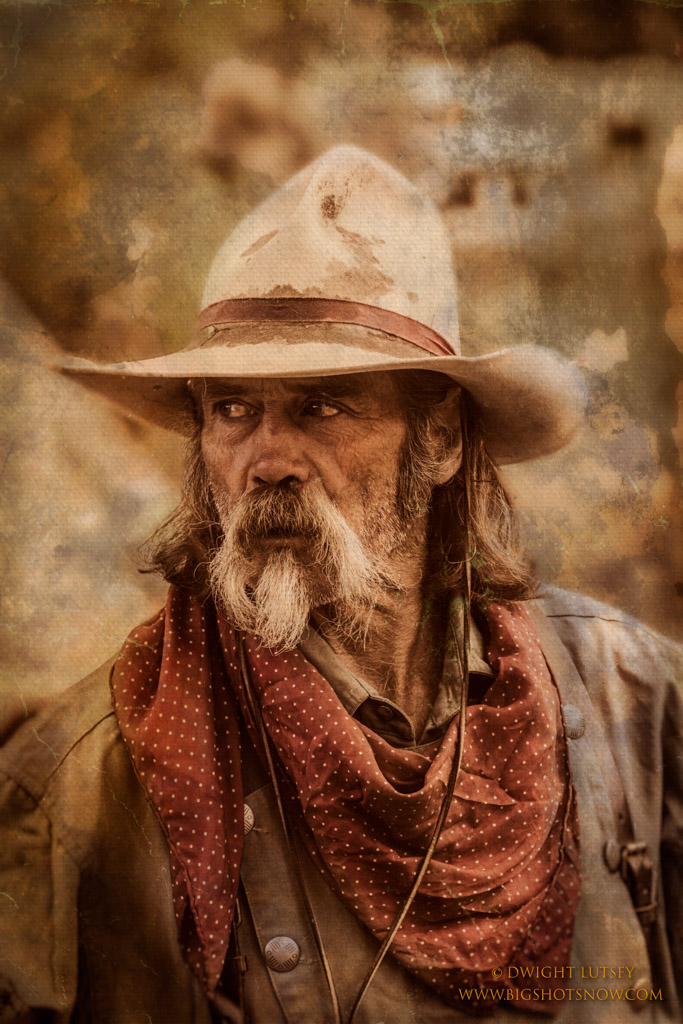 It was a common practice during the Indian wars for the Army to hire scouts as they entered unfamiliar areas of the country where they might encounter hostiles. These had to be men that were completely familiar with the country and tribes that lived there. Mostly they were white men who had grown up in this country and knew it like the back of their hands. Some had actually lived with the various tribes and spoke their language. Occasionally the Army hired Indians from opposing tribes to scout for them but this was usually done for specific campaigns.
Scouts were tough men, they had to be in they were to survive in this harsh land. They were independent and didn't suffer fools easily. Their lives and the lives of the men  they were scouting for depended on their ability to travel fast, locate the enemy without being seen and get back to the Army with the information. They were like the special forces of their day.
This man was attached as a scout to Brigadier General George Crook's column of ten companies (A, B, C, D, E, F, G, I, L, and M) of the 3rd cavalry out of Ft. Fetterman in Wyoming territory and as such did not get to the area of the Little Bighorn until well after the battle was over. As we know now this very probably saved his life and the lives of those men who accompanied him.
It was hard dangerous times in the 1870's and so were the men who served in the military then. But most at risk were the scouts as they did the most dangerous job of all. To head out alone and survive by their own wits and courage. Mistakes usually meant he didn't come back, so he tried very hard not to make any. History relates there were not many old scouts. Those that made it to a ripe old age were exceptional men, and a little bit lucky.