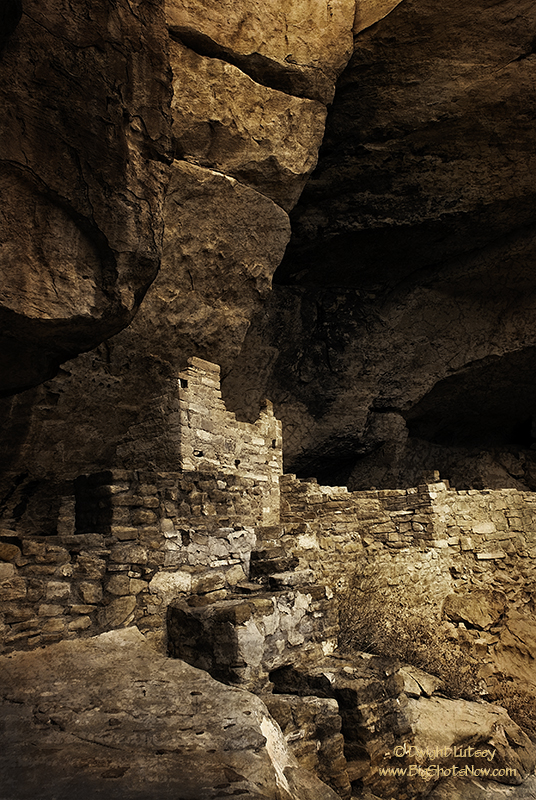 Here it is again! Our February Inventory Clearance sale of overstocked Dioramas! That's right throughout the month of February *The Institute is making all of our Overstocked Dioramas available to the public at a vastly reduced price. Everything must go to make room for our new Spring line. We are offering especially low prices for all of our top sellers regardless of size or overall approval rating from the traveling public.
Shown above is our deluxe Spruce Tree House Surprise diorama from our exclusive Mesa Verde National Park series. One of our all time best sellers. This is an extraordinary 1:1 reproduction of one of the most scenic views from famed Spruce Tree House, a centuries old Anasazi dwelling normally off-limits to all but the richest visitors. You heard us right! That's a 960′ wide by 1530′ high, 18″ thick exact copy of Spruce Tree house. Unlike the original you can walk right up to this reproduction and touch it without fear of repercussions or arrest from Rangers or others seeking to protect our National heritage. Avoid being Tazed or tear-gassed by over zealous authorities. With your own personal copy you could even tag it with your own slogans or art work using our own proprietary spray paint that washes off easily with a power washer and ultra-strength bleach. Make it your own by using your own designs or purchase, for a reasonable cost, our own patented stencils for fun and artistic display. Fix what the Anasazi left out. Add those missing items to your diorama like your street address, or personalized messages like "Emma's Garden" should you choose to install it in your backyard.
We were able to get into the park late in the evening and pull rubber molds from the dwellings and rock face adjacent to them allowing us to get the realistic detail and character that you have come to demand from our dioramas. In fact, on some of the earlier serial numbered dioramas you can even find small pieces (not more that 6″ in diameter or less) embedded in our reproductions. Proudly show your friends bits of these unique pieces of dwellings from a World Heritage site. Note: we cannot guarantee that all dioramas will have these exclusive chunks of Anasazi history embedded in them so order soon to get the pick of the litter.
This beautiful one piece diorama is made from our own patented, trade marked, super-secret foam and pumice material guaranteed to last for months and months with little or no upkeep. Order it with our own optional specially formulated sealer that will protect it from the elements, bird droppings, rain, (acid rain excluded) sun, most unexpected mishaps, small children, civil disobedience, war, dog urine, and other acts of mayhem. Not suitable for Rock Climbers. Note: this is a non-smoking diorama, keep open flames, jerks smoking, and kids with magnifying glasses away. This puppy will go up like a Roman Candle if not properly protected. Burning chunks will stick to the skin if contact is made. Use at your own risk. The Institute is not responsible for any claims of damages or loss of life due to improper installation and use. Read and understand any directions included with this product. Dispose of packing materials properly. Installer is responsible for the placement of guide wires and other supports and all necessary permits.
Order now for immediate delivery. We have less than sixty of these beauties left and they will go fast. Marked down from our every day price of $106,975.00 to $3900.00 these beauties won't last long. Cash,Credit cards, checks (please allow nine weeks for us to clean out your bank account) bearer's bonds, items of gold, silver, platinum and/or precious stones gladly accepted. Se Hable Espanol. Please indicate your preferred method of shipment, PP, UPS, or Common Carrier. Call us for shipping charges. Purchaser responsible for unloading.
As this may be your first exposure to our National Parks and World Heritage sites dioramas you might like additional background information on these wonderful additions to your State or County parks, or for that mega-mansion you're building, or even to dress up that local trailer park, please see the following post for more information.
http://www.bigshotsnow.com/yellowstone-diorama/ 
We look forward to cashing your check and doing business with you. Remember order now and order often. We can't do this all day.
* Note: For those of you unfamiliar with The Institute and what it does, please see the page labeled The Institute on the Menu Bar above. That should explain everything. You shouldn't have one single question remaining regarding The Institute after reading it. None. For those of you favored few who already know about the Institute, Nevermind. Return to your daily activities. Thank you for your support.