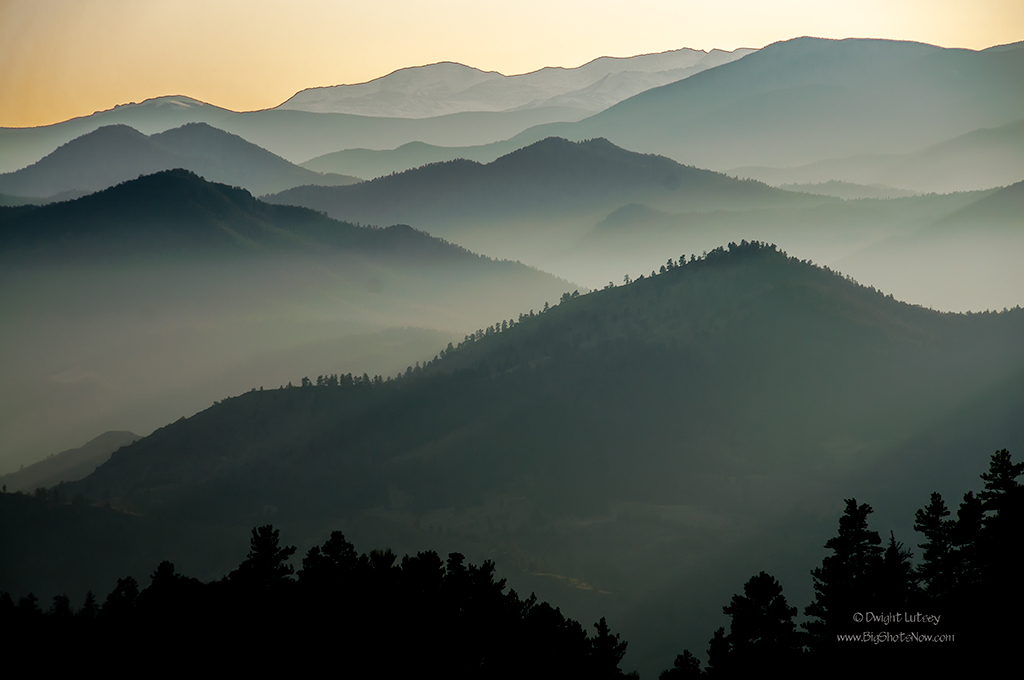 A view from the main deck of the World Headquarters of The Institute, "Even the hills are sad" said The Director from his gold plated Chair of Immensity as he gazed out into the unknown one last time.
As many of you know *The Institute has been a constant in the life of the blog here at BigShotsNow.com since the blog was started. It has been the center of knowledge and wisdom gained by a continuous quest for the unusual, the ridiculous, the sublime, not to mention the impossible. It has more than fulfilled its mandate to collect, observe, analyze, collate, spindle and in some cases mutilate the facts that have been collected. Our constant scientific approach to reporting the incredible but strange observations we have made has made us an unrivaled source for those who need to know stuff. Stuff being the little niggling thoughts in the back of your mind, such as "Are there more fake flamingos in the world than real ones?" Answer: Yes. What, you didn't know that!
Our motto " Tell them and they will believe" has been our guiding precept since the very beginnings of The Institute from its inception back in the misty, raw, primeval formation of its creation. Back to the time when we first began to make stuff up and then tell people about it.
The "The Institute" (it is always referred to as The Institute no matter how awkward that may make things) is composed of many huge interconnected yet rambling structures with ancient high walls and soaring towers, narrow deeply cut windows suitable for defense if needed, balconies and various platforms that jut out from the walls at dizzying heights for observation and the making of photographic studies.
There is an open to the air aviary with gorgeously colored birds from every part of the globe, a celestial observation dome with a one-off custom Hubble telescope to make discoveries never before seen by human eyes no matter how keen, weather modification facilities, galleries with art collections rivaling the Louvre, single use bathrooms, a dirigible tower for the mooring of The Institute's own fleet of sleek but shiny airships that continually arrive from all four corners of the globe bearing visitors and dignitaries, educators and students, really smart people and some just a taco short of a combination plate. All of them here to soak in the tenacious atmosphere of The Institute. There is a full-sized fully automatic medical center staffed with neat medical stuff so advanced even an intern can run it and often do, that we haven't even unpacked it all yet. It's still sitting there in boxes, with labels like "Heart Installer !!! This end up" and Billy Kimshee's "New and Popular Lymph Node Stripper" plus others too medical to list. Whole operations have been performed here with and without human assistance, or anesthetic for that matter. Just lock them in the chair, select what procedure you want done from the digital menu and hit the on button.
Nestled on the slopes of an ancient caldera The Institute hugs the side of a mountain and overlooks the meadows and forests that make up the floor of the bowl formed after the last eruption that seems like months ago. Down on the gentle land in the valley miles below you can see great herds of mule deer and Elk making their way from stream to pasture. Parts of the valley floor are sectioned off for agricultural pursuits, you can see some of our indentured servants and interns (same thing really) working happily away bringing in the harvests and tending to the livestock, keeping them from straying into the razor wire and the fell pits dug to discourage trespassing. Our huge fields with crops of sisal and myrrh used in the production of quinine and other life saving drugs lie next to the great barren areas of crushed volcanic ash, mined for the making of tooth whitening powder in the mills and factories scattered throughout this great land of ours. Enormous herds of nearly extinct wildlife, black rhinos, lowland gorillas, Minah birds, black racers and African spitting Cobras, ferrets, rare blue wildebeest and Snow leopards are cultivated for sale to the many Wild Game restaurants throughout the United States and parts of the Far East but not North Korea. The Institute is a bucolic land full of life and love and sometimes puppies, but not always.
If you are the kind of reader who is brave or merely curious, or just plain bored, you could type in the phrase "The Institute" into the handy and permanent search box at the top of the page and you would find dozens if not many examples of the amazing if not incredulous varieties of scientific discoveries, unrepentant adventures, steamy instructions on how to live a more fulfilling life, pleas (read begging) for funding our many sketchy unsupported government projects, new unique explanations of how things really work and handy tips on how not to be a dweeb but instead be someone cool and fun without being that good looking, that your friends and that gorgeous chick with the insane betty's in 7b would admire. Go ahead, take a chance it might just change your life (be sure to read our disclaimer page before making any real life changes). We are not and never have been responsible for weird stuff you choose to do after visiting the internet.
The Institute has been a fully realized dream of the author and as such it has been representational of a time and place that happened in a blink of an eye, or the firing of a synapse in the lower dark place of his brain. It has been a way to share events and happenings that actually took place in the real world but perhaps not completely as they were described in the various posts that were written. But like all dreams the dreamer is forced to wake and face a new day. Even as you read this the mighty walls of The Institute are becoming thin, slowly folding in on themselves, becoming transparent, the far-reaching borders of The Institutes's grounds pulling in to the center, shrinking until the once mighty reaches of its borders are nothing more than a mote in God's eye.
The indentured servants, interns and our tame PhD's that have faithfully served us since we began making them up way back in 2013, a year that will live in infamy, are evaporating like snowflakes landing on steaming prose, returning to whatever state they were in before being shanghaied to live and exist here in the confines of The Institutes world. It is a time of change. Bold, tumultuous, totally unexciting change, where due to some awful but catastrophic events that have occurred that we would like to share with you but can't, mostly because it might cause depression on a scale unprecedented in the world to date, the The Institute has been forced to close down, shut its doors, and perhaps, and this is the tear-jerker part, cease its activities forever. As Mr. Bill said on Saturday Night Live some time ago "Oh No! Not that! Don't do that!" yet it's true Virginia, The Institute may be gone forever.
When you next wake The Institute will be no more than a brief if not exciting dream, sometimes a nightmare, sometimes one of those kind you learned about in High School health class, but always interesting, always fun, or meant to be anyway. All dreams must end. The dreamer wakes, looks about, struggles to find meaning in the new day, and soldiers on. As do we all. Yes it's a memory, some might even think it a loss, we love those people, they're the ones that kept the dream alive for as long as it lasted, but if you stop and consider that after a long day we have a new night, a time to rest and rejuvenate, a time to turn the days thoughts, activities and stresses off and perchance to dream again. Remember in dreams anything may happen.
The blog BigShotsNow will continue with new images and new stories to accompany them, as often as The Director can write them, and as always some of them will be true, not all, but some. The fate of The Institute is up in the air, like the author stated, perchance we'll dream again.
* Note: For those of you unfamiliar with The Institute and what it does, please see the page labeled The Institute on the Menu Bar above. That should explain everything. You shouldn't have one single question remaining regarding The Institute after reading it. None. For those of you favored few who already know about the Institute, Nevermind. Return to your daily activities. Thank you for your support.