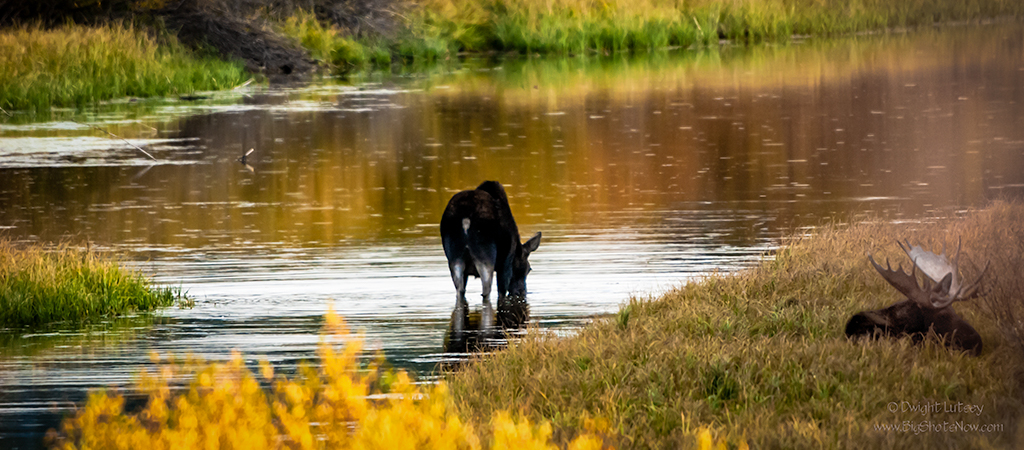 As we edge on into Fall the rut is starting to gain momentum. All of the large ungulates are undergoing the changes that are needed to compete in the test of supremacy about to start. The elk have already begun their contests and the Mulies are about 7-8 weeks away from early November when they start. Moose are about a month away from their main rut but like everything else in life there are exceptions.
This scene along the Snake river shows a cow moose who is already interested but the bull, which has his back turned to her, is not quite into the season yet. He would probably be a little more so if another bull showed up, but for now he's saving his energy. The location of this shot is just a short ways down from the Oxbow and its late afternoon in mid-September as the sun goes down.
Up in this part of the country, Grand Teton National Park in Northwestern Wyoming, the colors are in full display. It's down jacket weather and time has slowed down somewhat. Soon the air will be filled with the bugling of the Elk and the bark or bugle of the Moose as Nature puts on one of her incredible displays of life in the Animal Kingdom.