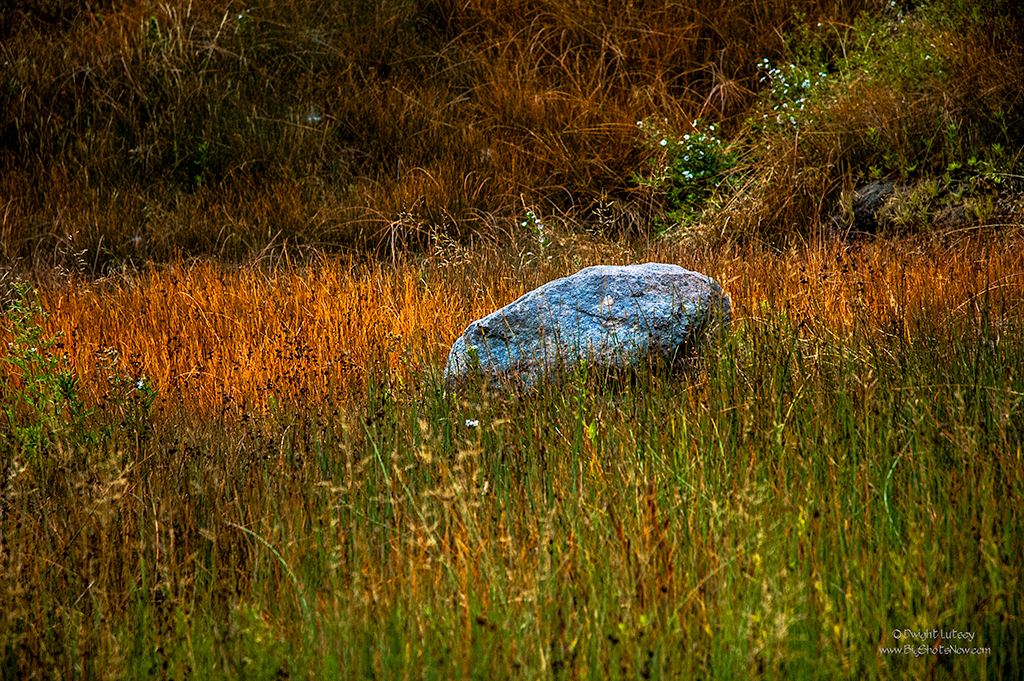 No man-eating hummingbirds or cataclysmic storms today. No raging animals or volcanic sunsets. Today we're going to have just a few quiet colors. Something soothing to let you ease into the weekend.
When you are in a spectacular place like Yellowstone you're mostly primed for the big events. Bears charging out of the undergrowth, wolfpacks decimating an elk herd, waterfalls hundreds of feet tall and you tend to maintain a level of excitement that is very high. But it's difficult to keep that level up forever. Sometimes the caffeine wears off and you find yourself back down on earth again and just able to put one foot in front of  the other. That 's when you begin to notice the quiet things around you.
Colors and textures that flow harmoniously together. Gentle little scenes that creep into your vision and your viewfinder that give you a different kind of rush. A realization that there is more to this place than the big exciting events. Things that give you pause as you try and figure out how this little vignette came about. How did this fair-sized boulder come to be here. There aren't any others for as far as the eye can see. And what caused the different varieties of grasses to meld together so wonderfully. It's as if some cosmic landscaper decided to create this little vision of beauty just because they could.
I dunno know, really. All I know is I like it. And I hope you do too.